Awesome Fighting Girls, Kicking Ass in Wrestling, Martial Arts, Cat Fighting, Grappling, Victory Poses, Killer Knock Outs & Much More!
~ Over 254,050 Original Pix & Over 244 Video Clips Updated Every 5 Days ~
~ Updated 3-26 ~
Bella & Olivia
~ Updated 3-21 ~
Awesome Video Clip Update!
New Girl Paige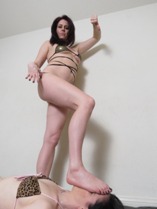 Join with Discounts Using PayPal
You do NOT have to be a PayPal Member to use this link
New Clips Updated Today! Check Them Out Now! Click The Link!

Amazing New Videos Just Released on FootModeClips.com
NEW! Gone For Good - FvsF Wrestling - Feet Fight - KOs - Hot Action
NEW! Karate Hottie - F/F Foot Worship - Big Feet - Toe Sucking - Sole Sniffing
NEW! You're Done, Bitch! FvsF Karate - Foot-Jitsu - Foot Smothers - KOs
NEW! She Cant Help Herself - F/F Foot Worship - Sole Licking - Foot Smelling
NEW! Karate, Kiss & KOd - FvsF Karate - Foot Worship - Knock Outs
New! Black Belt Stepmom - F/F Foot Worship - Foot Smelling - Sole Licking
NEW! Chopped & Stomped - FvsM Karate Fighting - Foot To Face - Foot Domination
NEW! I Don't Fight Fair - FvsF Wrestling - Foot Fighting - 6 Knock Outs
NEW! The New Girl - F/F Foot Worship - Toe Sucking - Sole Licking
NEW! The Liar Loses - FvsM Wrestling - Foot Fighting - Leg Scissors - Domination
~ Check Out All The Latest Updates ~